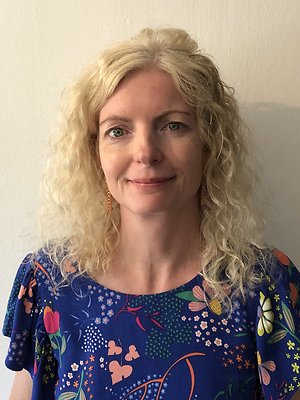 Psychotherapy and Counselling in Richmond
Welcome to my website
Are you finding it difficult to cope?
Perhaps life's pressures have left you feeling depressed or feeling increasingly stressed and anxious?
All too often modern living can leave us with very little space to reflect about our own needs. Our relationships and health can suffer as a result.

How can psychotherapy help?
I am a professionally qualified Psychodynamic Psychotherapist with fifteen years of experience and specialist training within the NHS and voluntary sector. I provide a safe, confidential and non-judgemental environment in which your thoughts and problems can be worked through together. We can identify unhelpful patterns of thought and behaviour and think about how to make meaningful changes going forward.

I work with individuals on an open-ended basis or for an agreed number of sessions where there is a clearly defined focus, with the aim of enabling you to enhance your life and to live it more fully. I use CBT (Cognitive Behavioural Therapy) skills where appropriate which can provide useful coping strategies and tackle negative thought patterns.

Areas of Experience
I have worked as a psychotherapist in the psychotherapy department at Charing Cross hospital and as a counsellor at WDP (Westminster Drug Project) working with clients with a history of alcohol and substance misuse. I have experience in facilitating support groups both at WDP and for KCN (Kingston Carer's Network) in GP surgeries across the borough of Kingston.
I work with a wide variety of difficulties including:

Anger management
Anxiety
Stress
Abuse
Trauma
Panic attacks
Bereavement and loss
Eating difficulties including anorexia and bulimia
Depression
Addiction
Alcohol and drug problems
Gender issues
Rape
Relationships and relationship problems
Self harm
Sexual problems

Counselling in Richmond
I work as a counsellor in Richmond Upon Thames.
My Richmond counselling practice is also convenient for those looking for psychotherapy in Twickenham, Teddington and surrounding areas.
Please email maryobyrnes@gmail.com or call 07977405544 to arrange a visit.

Supervision
I am a qualified Clinical Supervisor and provide both individual and group supervision. If you are a counsellor looking for supervision in Richmond or Twickenham please contact me to discuss your requirements.